Commission: The World in London
2012
Photography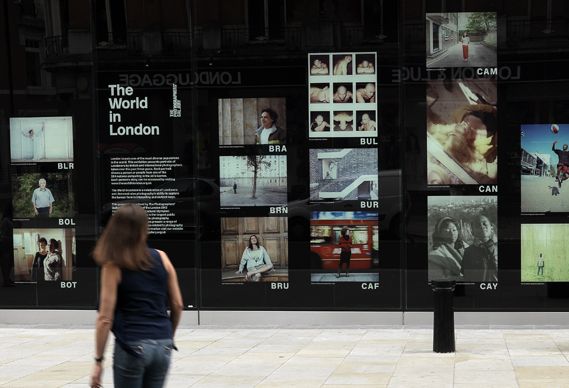 'The World in London' was an ambitious portraiture project commissioned by The Photographers' Gallery which sought to photograph Londoners from every country in the world that was competing in the 2012 London Olympic and Paralympic games.
I was one of the commissioned artists and photographed Corina Armel, originally from Mauritus. The shutter was triggered by Dot the cat, belonging to Corina's neighbour, photographer Heather McDonough.
The project presented 204 photographic portraits of 204 Londoners at Victoria Park in London and on Oxford Street, London (and in 2015 as part of the British Council project in Beijing, 'Work, Rest and Play: British Photography from the 1960s to Today').