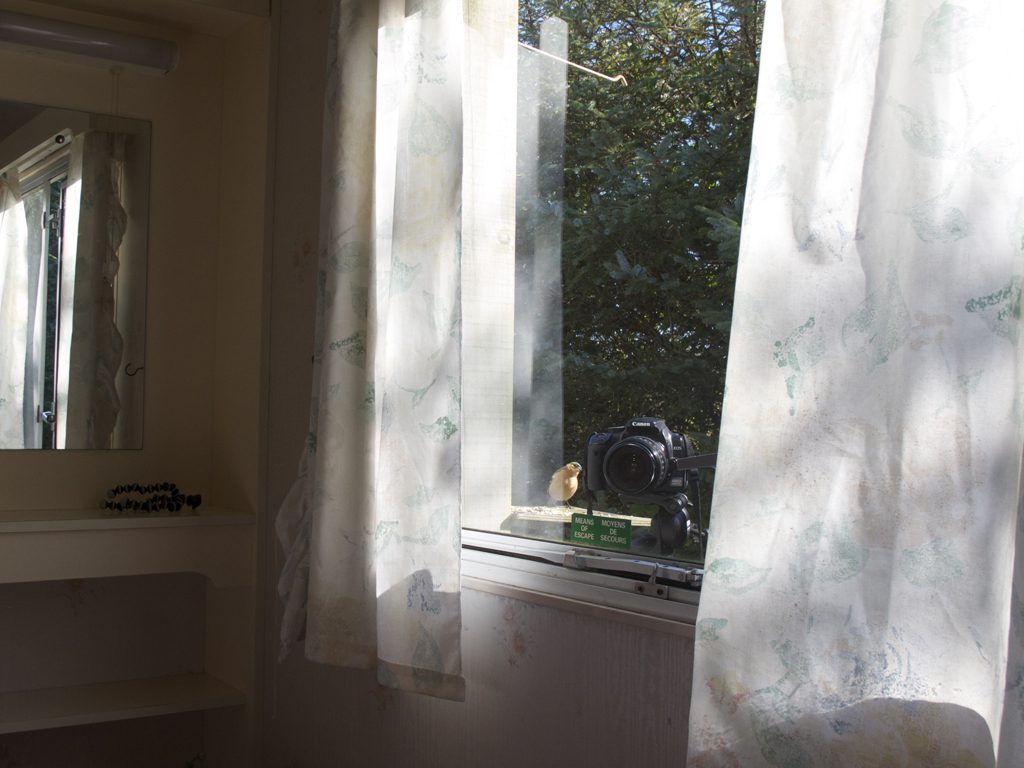 Trigger, 2011 is a two screen projection, the work is a series of paired images, circular in their relationship to each other. A bedroom is seen through a window from the outside and a series of birds beside a camera are shot from inside.  The work was motivated by experiences of infertility, it considers the birds as observers of habitat, documenters of the human nest.
The birds activate a sensor attached to the camera as they land outside on a ledge to feed on bird seed. Their arrival sets off the camera shutter via the movement sensor.  The two sets of images of inside and outside the room are shown opposite each other, changing every few seconds on a loop.
This work was originally shown as part of 'Nine Point Perspective' at Hotshoe Gallery, London in 2011. The exhibition was the culmination of 'Tri-pod' a photography development group led by Miranda Gavin and Wendy Pye, members were Natasha Caruana, Zoe Childerly, Sacha Lehfreund, Judith Lyons, Ellie Davies, Dean Hollowood, Karen Grainger and Wendy Pye.