The next dawn, the next spring
2023
Video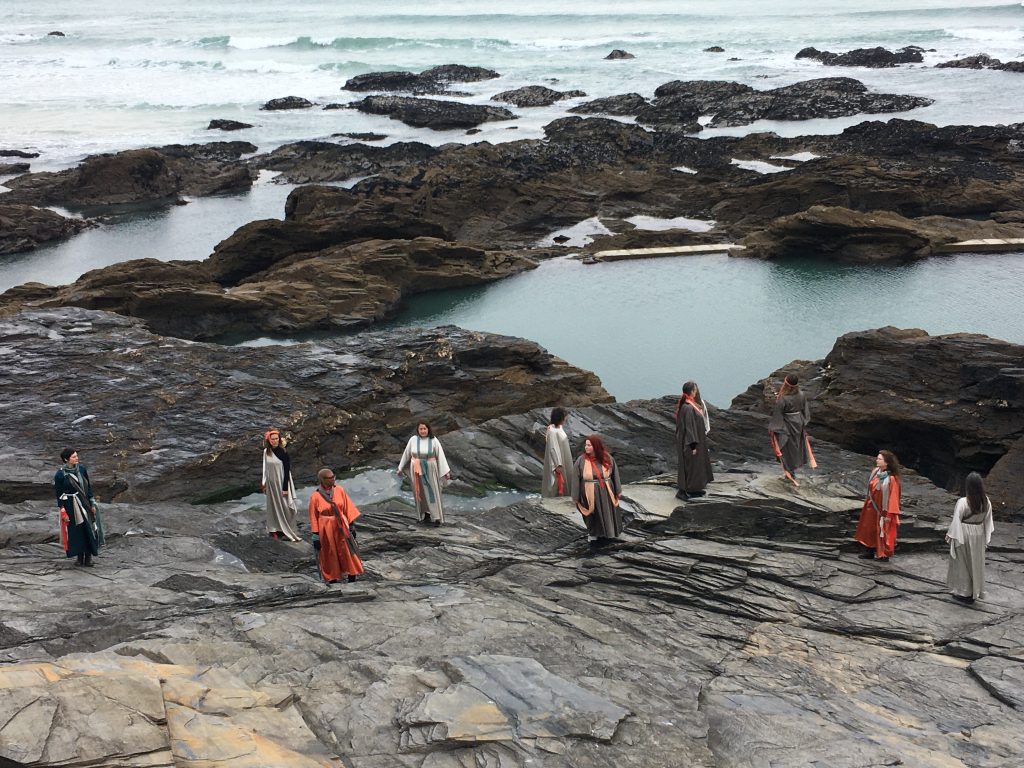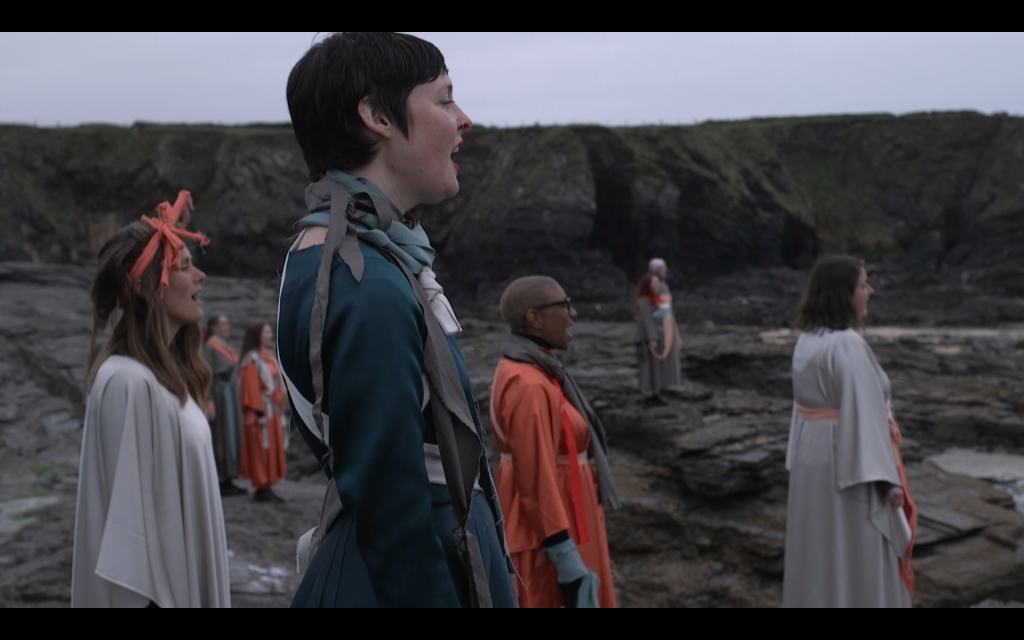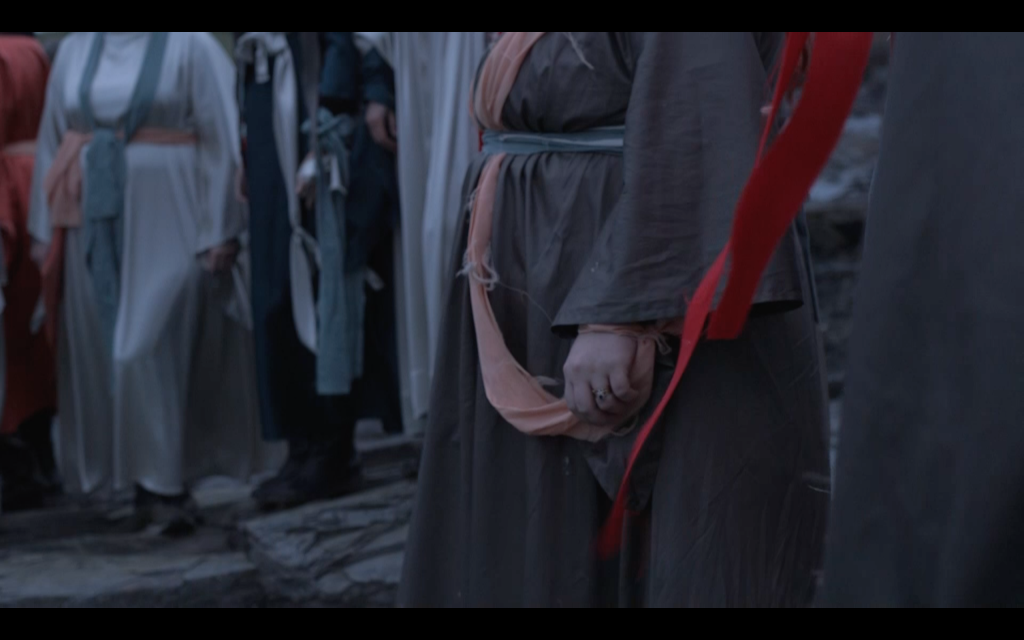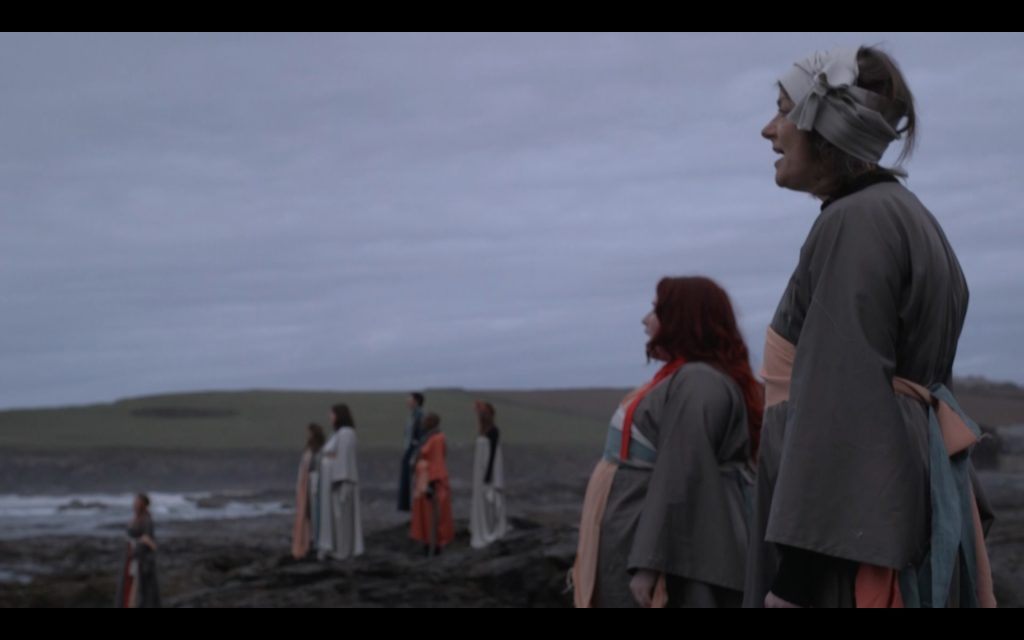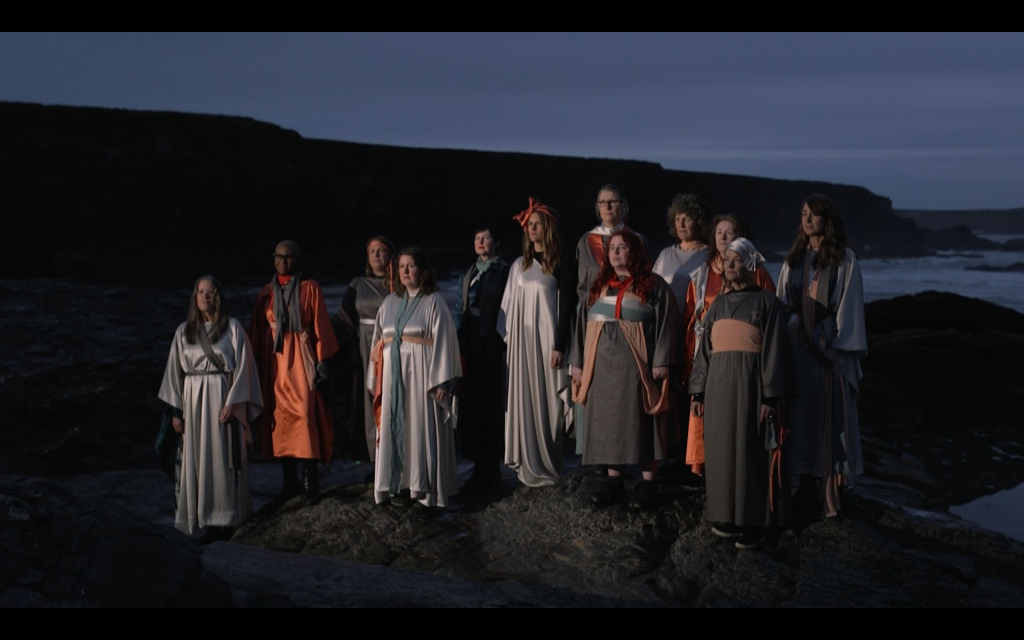 The next dawn, the next spring is a video made with 12 women singing songs to the sea, composed from our words by choir leader Claire Ingleheart. Filmed at dusk and dawn around the rock pool at Newtrain Bay, Trevone in Cornwall, with a brilliant crew.
The workshops, the film and its future screenings are motivated by my experiences of infertility and childlessness. The next dawn, the next spring came from a desire to make space for women struggling to have children and those who are childless not by choice. The project aims to give a voice to unheard experience and make room for joy.
The project was developed through workshops held at Newlyn Art Gallery & The Exchange as part of the exhibition We Are Floating in Space, 11 February – 3 June 2023. To see more about the shape of the project please follow the link here  – newlynartgallery.co.uk/stidolph/
The call out video is at the bottom of this web page and the final video recording the singing to the sea will be included here from 25 September 2023.
A deep thank you to the wonderful women and supportive crew who made this, beautifully. The women: Laura, Katie, Haydn, Hannah, Yvonne, Jo, Karen, Victoria, Jane, Kate, Melanie and Pip.
Artist & Producer: Melanie Stidolph / Camera and editor: Rachael Jones / Aerial camera: Alban Roinard / Sound Designer: Neil Rose / Lighting: Neal Megaw / Musical Director: Claire Ingleheart / Costume Design & Production: Pam Robinson & Victoria Robinson / Production Assistant: Rachel Clear Burton / Production Support: Jess Voke / Camera assistant: Jamie Coupland / Lighting Assistant: Jasper Hignett 
This production is supported using public funding by the National Lottery through Arts Council England and with the support of Newlyn Art Gallery & The Exchange.
Support – Gateway Women Lighthouse Women and World Childless Week are support and network organisations for women who are childless not by choice.