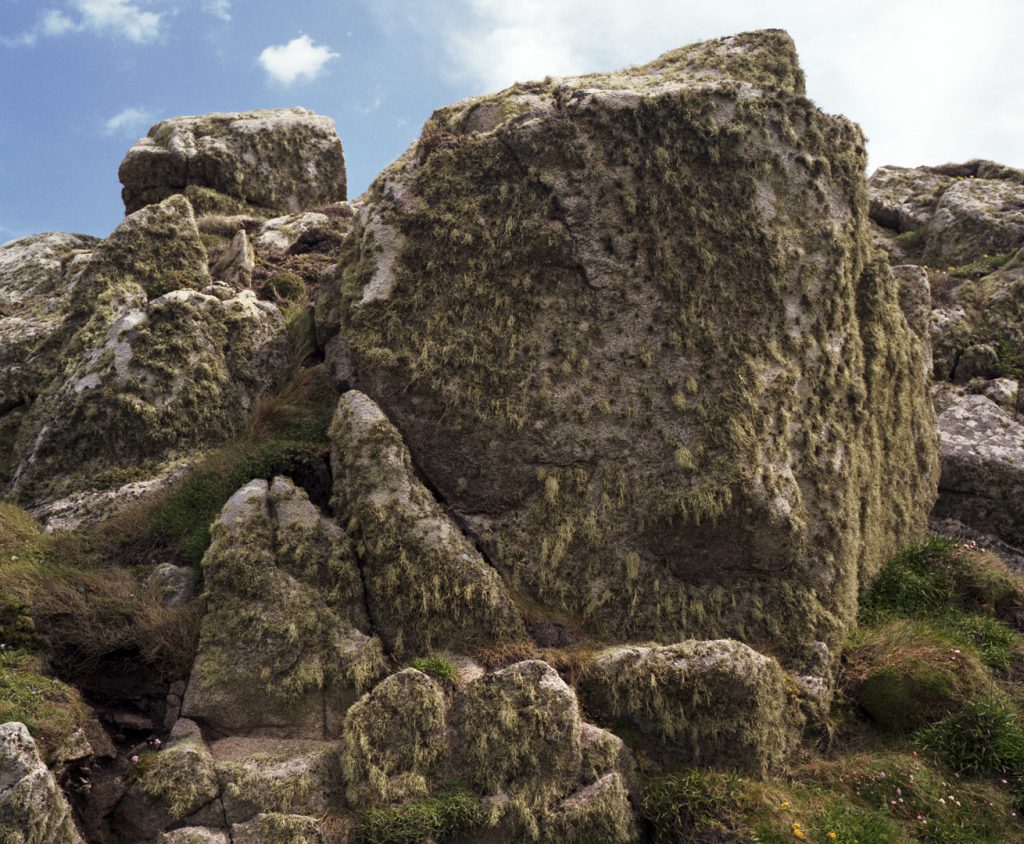 Rockface was shot in Cornwall, on the West Penwith coast. I was on a walk with artist Abigail Reynolds and her children. I loved it for its cliche, a face in a rock. But it was beautiful too, a natural echo to the Mount Rushmore Memorial, this to the unknown Cornishman.
Rockface was first shown as a large scale photograph in the exhibition Make, Believe, Paredolia with artists Richard Paul and Nick Kaplony. Part of the The Blank Gallery season of exhibitions to coincide with Brighton Photo Biennial in 2010.
'Make, Believe is an exhibition of work by three contemporary photographers that explore 'Pareidolia' – the human tendency to interpret information and find meaning from the humblest and scantest of evidence – and consider this need and its implications in the production and perception of their work.' Exhibition press release.