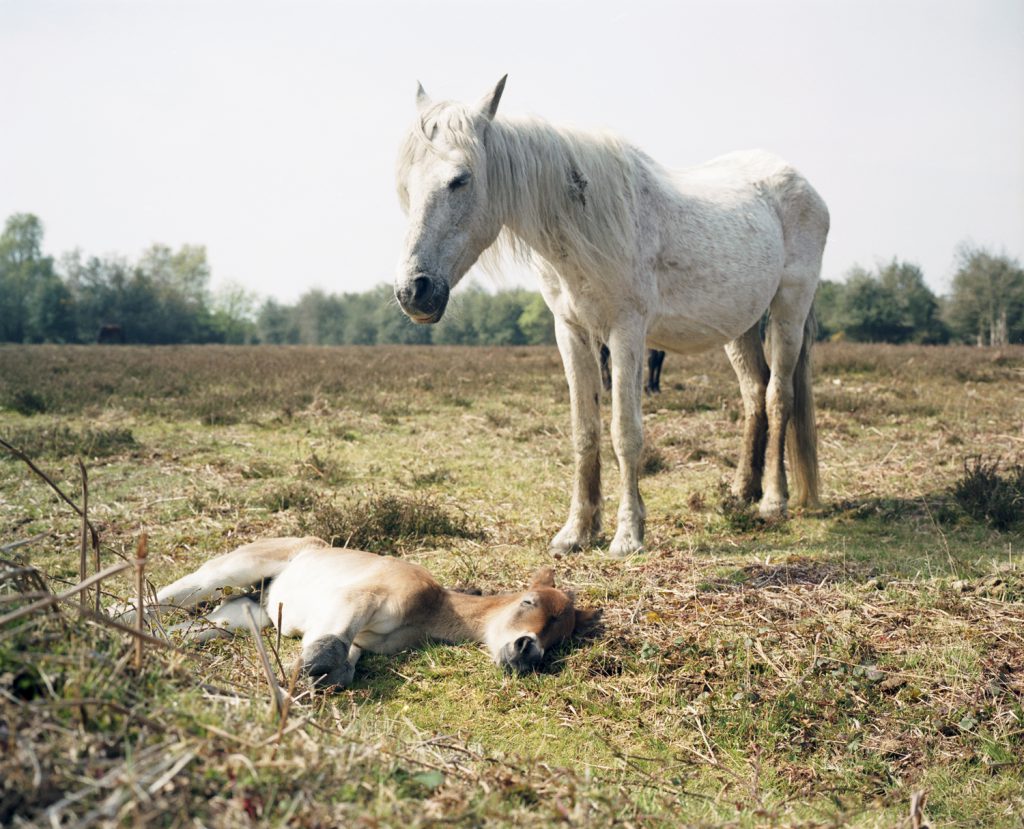 Athena was first shown at the Year06 art fair in London. The photograph was shot in the New Forest in Dorset, we pulled up at the roadside for a few minutes. I'm interested in seemingly iconic images that are part of an almost over-used visual language. I'm seduced by it and curious about it at the same time.
… Other standouts in the show include Melanie Stidolph's large-scale digital (sic) photos… Stidolph's picture of a white horse and its foal has a strange intensity (due in part to its ethereal, washed out color-scheme) that refuses to be immediately characterized as "doing" this or that. The sincere beauty of the photo counterbalances the My Little Pony irony of the subject matter.'
'This show is ribbed for her pleasure', Cynthia Broan Gallery, NY, Michael Paulson, NYArts Magazine, 2005
'For those interested in new British art, the likeability and lightness of the work here paints a picture of a scene where no-strings attached pleasure is the dish of the day.
… Melanie Stidolph's gorgeous photo of a toddler, haloed in sunlight, abandoning a swing and heading for us…Finally, there's a second huge, graceful, yet vaguely threatening print by Melanie Stidolph, perhaps the best piece on display. This one is of a mare in a field looking down on its sleeping foal, with an expression that could be motherly love or pure menace, as if it just kicked its infant unconscious for misbehaving.'
'Lust and Found', James Westcott, Artnet, 2005