Exhibition: GOLDEN
2018
Photographs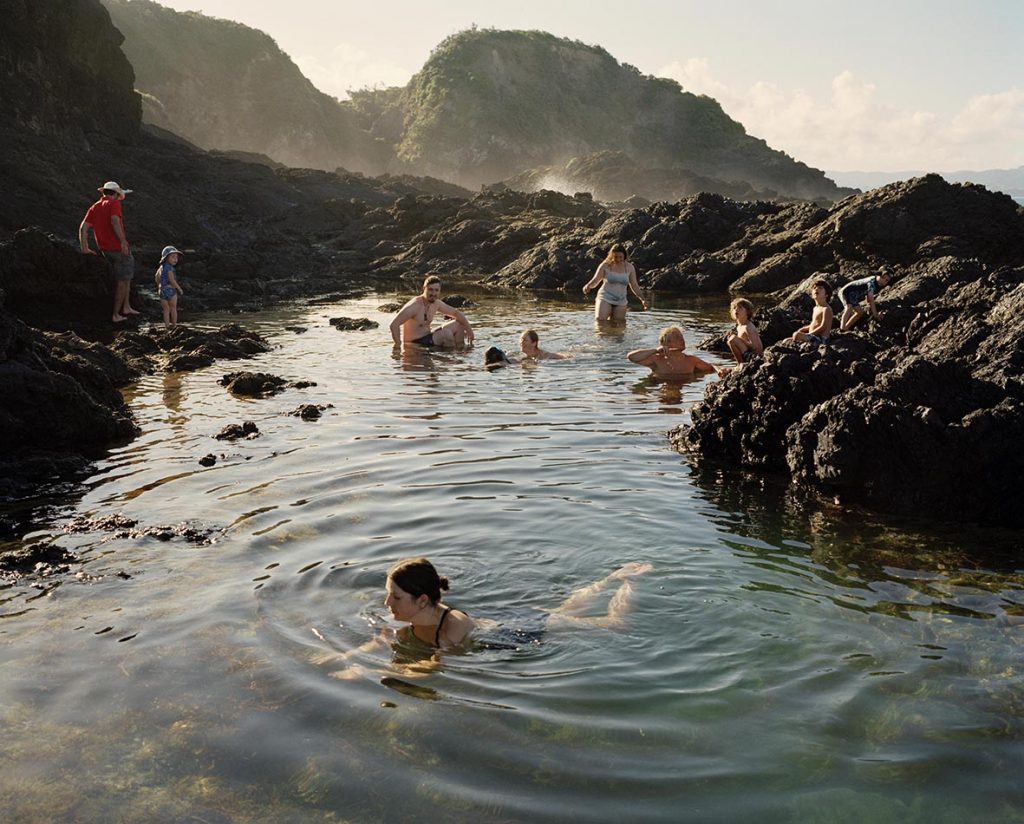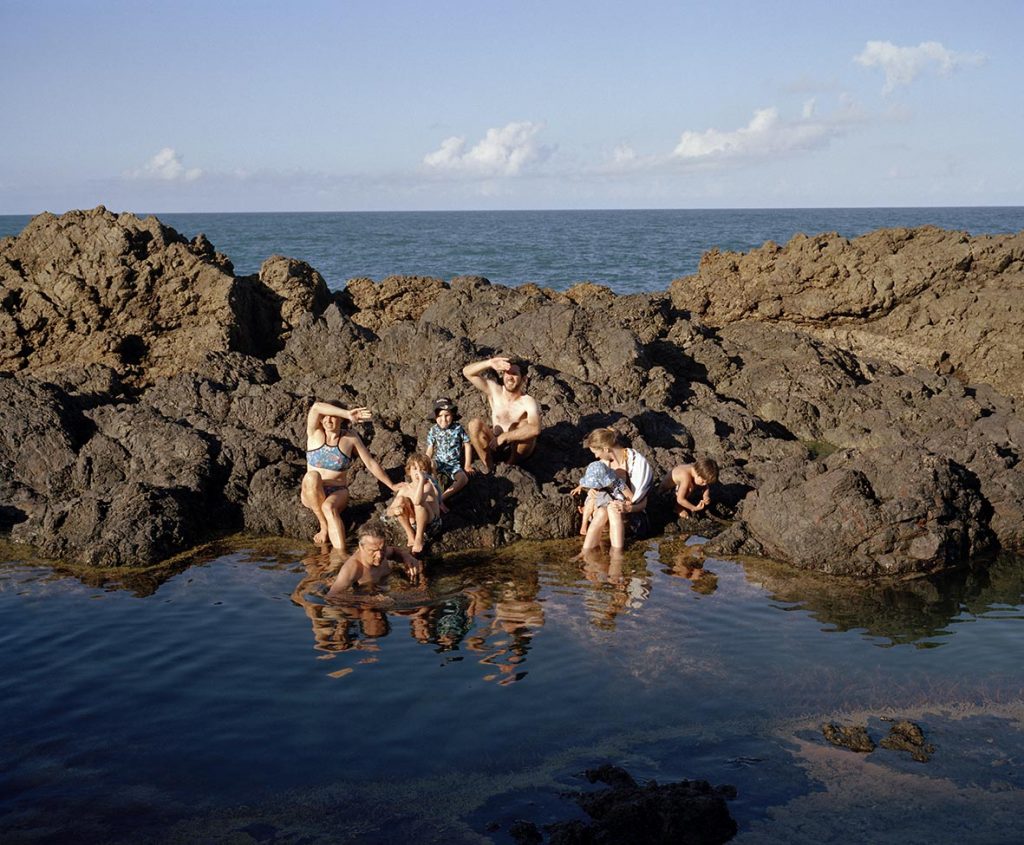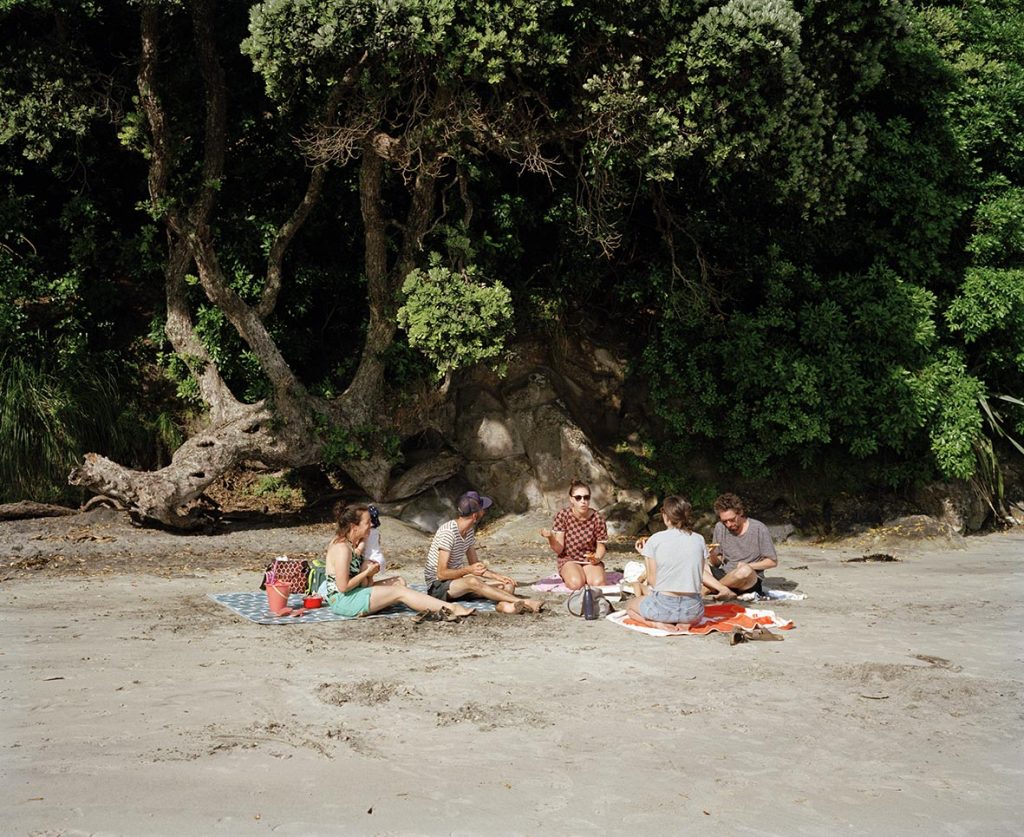 Melanie Stidolph: GOLDEN, Porthmeor Studios, St Ives, 6-28 August, 2018
A golden light softens the glare and shadows, but illuminates still. The central photographs in this show are the pictures of strangers' families and social groups by the sea. These photographs, the largest ones in the exhibition, are shown with images from my recent work to indicate how I look at these groups and why my attention is drawn differently to them now.
Photographs on the left-hand wall show balls captured in motion by a trigger attached to the camera, the ball passes through an infra-red beam and its image is stilled in mid-air. These images are part of a body of work called 'The Fall'. In making these pictures lots of things were thrown in the studio and at home, and some things broke. The photographs of hands in the landscape are stills from the film 'In and Out of Love' which I made last year. The hands are in front of the camera, pushing the automatic focus in and out as it tries to focus on the rock or the hand.
Two photographs that I didn't take are included, one of my Mum, taken by my granddad, Jack Barras and one of my Dad, Ken Stidolph taken by my Mum, now Anne Plum, going abroad together, maybe for the first time, arranging themselves within different groupings and in a different light.
'Beautiful dreamy show by Melanie Stidolph…hovering between states of being.' Mandy Lee Jandrell, Director, Institute of Photography, Falmouth
'Go see (@melaniestidolph) show of photographic work – balancing, buoyancy & light. Loved it.' Lara Goodband, Contemporary Art Curator, RAMM, Exeter