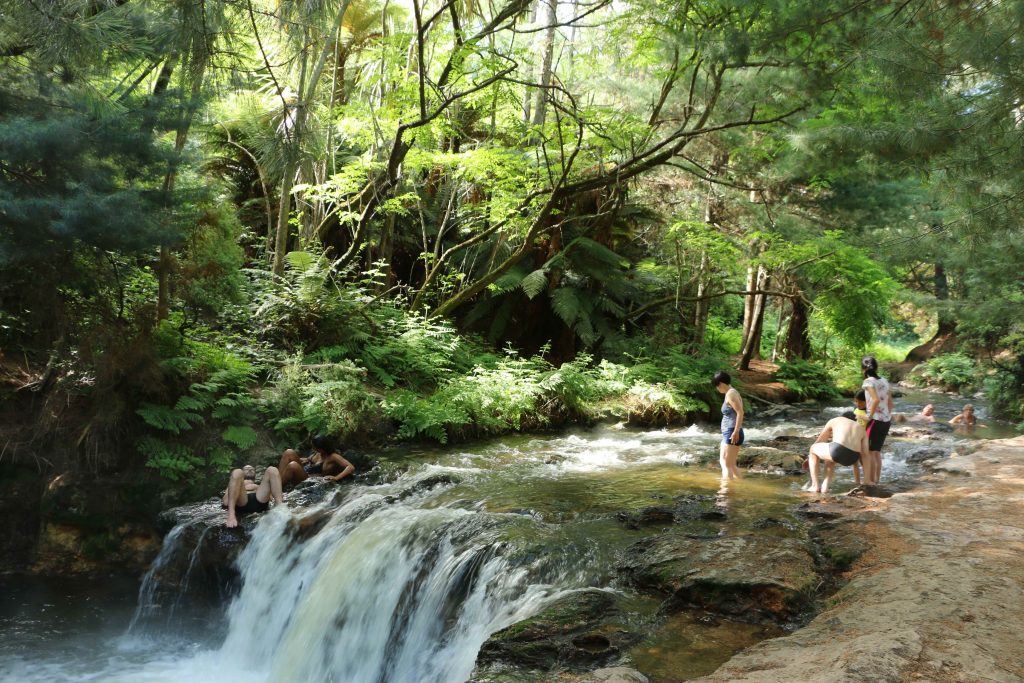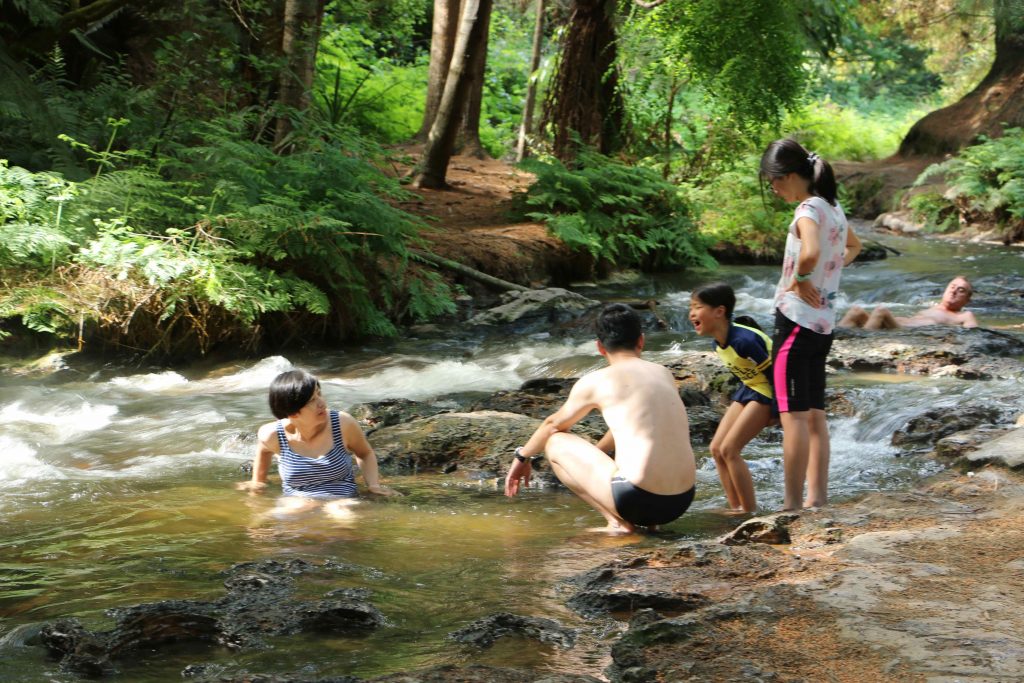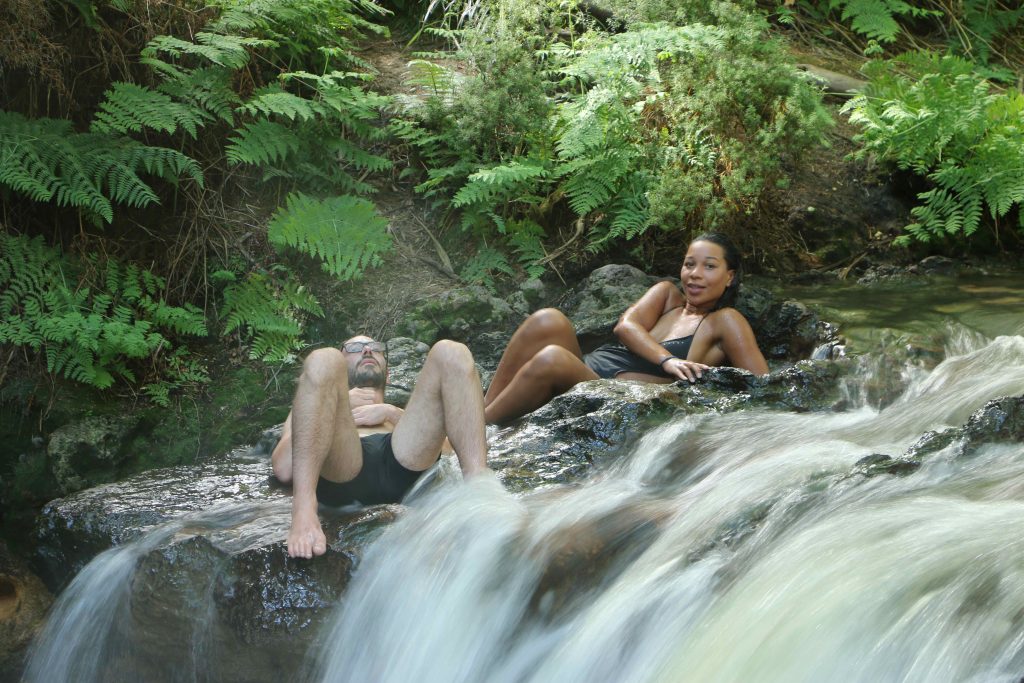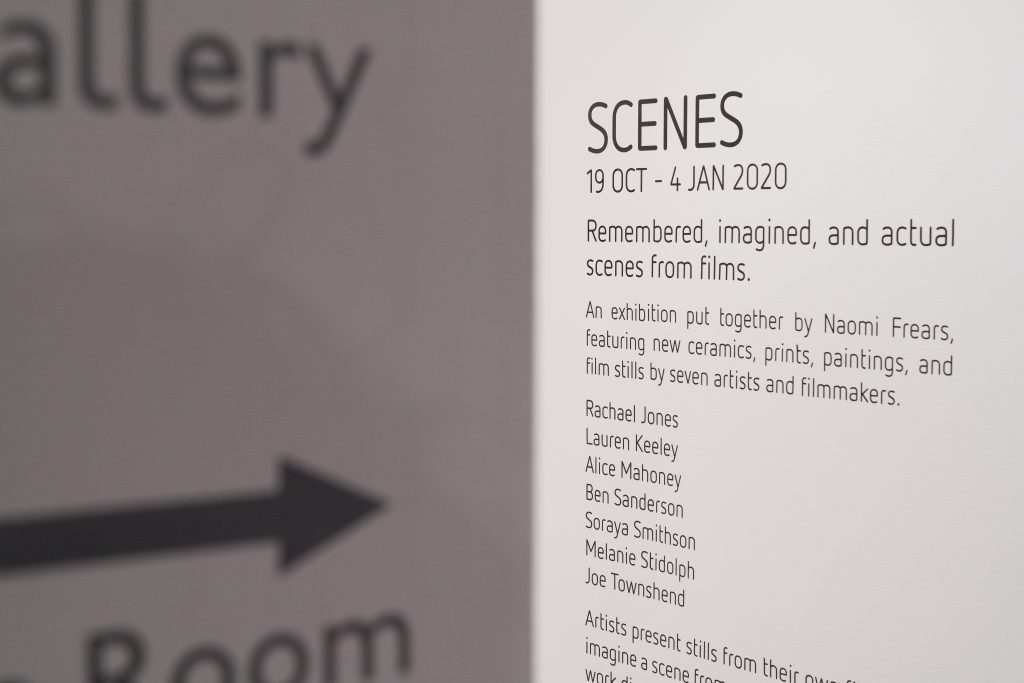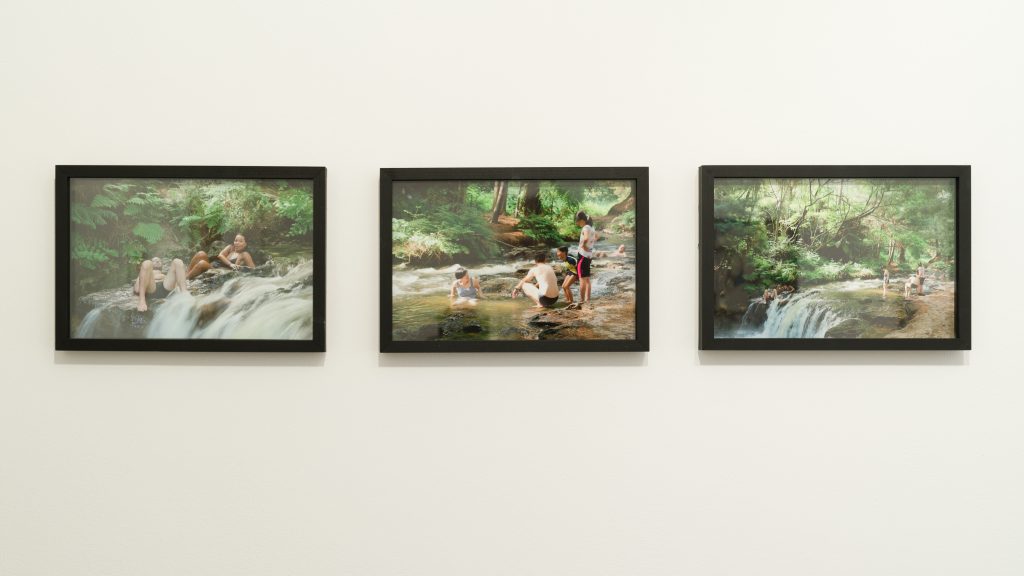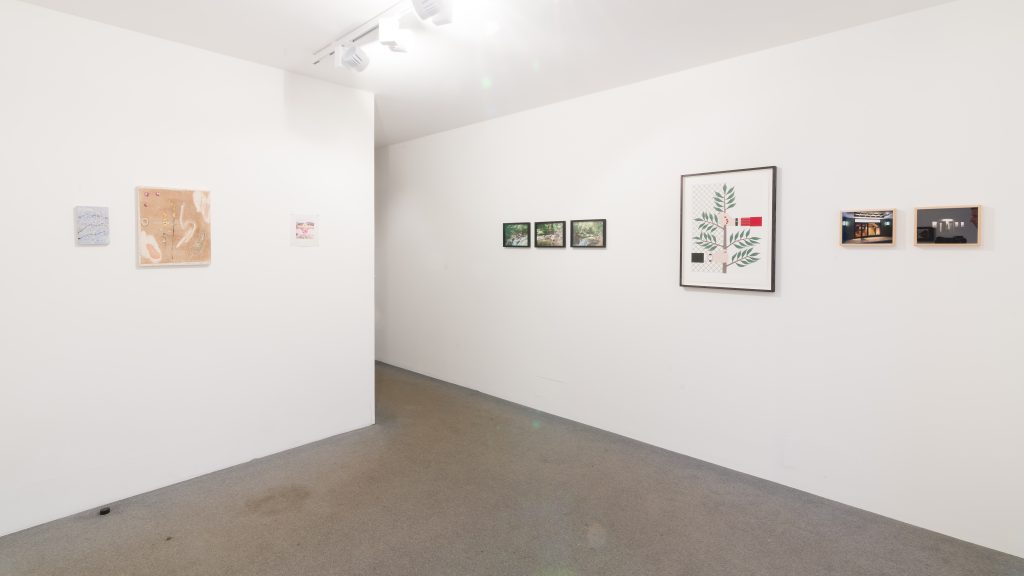 Scenes
Newlyn Art Gallery
19 Oct – 4 Jan 2020
Remembered, Imagined and actual scenes from films.
Featuring Rachael Jones, Lauren Keeley, Alice Mahoney, Ben Sanderson, Soraya Smithson, Melanie Stidolph, Joe Townshend.
An exhibition put together by Naomi Frears, featuring new ceramics, prints, paintings and film stills by seven artists and filmmakers. Artists present stills from their own films, imagine a scene from a film that doesn't exist, or work directly from cinema.
Melanie Stidolph: Scenes observed by a hot spring in New Zealand, like stills from a yet to be made film. Recent photographs look at families and social groups with young children as they arrange themselves by bodies of water. I approach these scenes through my own fascination in order to relate to them and theirs.